As a land surveying company offering services to the Shelby County area of Alabama, Hoover Land Surveying would like to provide some information about the cities that we serve. This information is provided as a service to you and was current at the time of publication. Please let us know if there are necessary changes. We look forward to working with you.
City of Columbiana, Shelby County, Alabama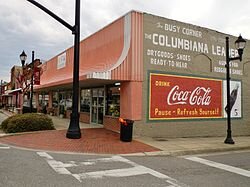 City of Columbiana Information:
City Hall Location:
107 Mildred Street – Map Link
Columbiana, AL 35051
Phone: (205) 669-5800
Mayor: Allen Lowe – [email protected]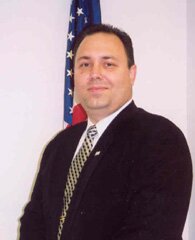 City Council:
Frieda Abrams – District 1
Stancil Handley – District 2
Jim Strickland – District 3
Tom Seale – District 4
                                                          Ouida Mayfield – District 5
City Council Meets on the 1st & 3rd Tuesdays of Each Month at 6:30 pm. See calendar for upcoming meetings.
Departments:
City Clerk – Gina Antolini – [email protected] – 205-669-5801
Police Chief – Lamar Vick – 205-669-5511
City Planner/Public Works Director – Hilry King – [email protected] – 205-669-5804
Planning & Zoning Commission – Zoning Board of Adjustment
City Judge – Mike Atchison – [email protected] – 205-669-5806
Library Director – Laura Hackney – 205-669-5812
Fire Chief – Johnny Howard, Jr. – [email protected] – 205-669-5820
Planning Commission Meets on the 2nd Thursday of Each Month at 7:00 pm. See calendar for upcoming meetings. Municipal Court is held on the 2nd and 4th Tuesday of each month at 2:00 pm at City Hall.
Maps:
Shelby County, AL GIS Map (Tax Parcels Information)
City of Columbiana, AL Zoning Map
City of Columbiana, AL Voting Wards
Local Schools:
Shelby County School of Technology
Shelby County Board of Education
Community Links:
South Shelby Chamber of Commerce
Greater Shelby Chamber of Commerce
History:
The City of Columbiana (formerly Columbia) was officially incorporated on December 5, 1837. At the time the corporate limits were only a quarter mile in each direction from the public square, about 160 acres.
The City had been acting as the county seat of Shelby since 1826 but was officially renamed to Columbiana and recognized by the Alabama Legislature as the county seat on January 13, 1832.
Today the City Limits encompass approximately 15.2 square miles, almost 10,000 acres. Approximately 4,197 people call Columbiana home, according to the 2010 U.S. Census. There are approximately 1445 housing units within the City Limits.
Local Business Links:
American Tree Maintenance – family owned landscaping, irrigation & tree surgery
Shelby Telecom – Dish Network Provider
Main Street Florist – Fresh Flowers Delivery from Downtown Columbiana, AL
Busy Hands Framing & Gifts – Custom framing, home décor & accents, serving Columbiana since 1984
Central Alabama Fabricators – fabricating structural steel building elements
Rux Carter Insurance – Independent Insurance Agent serving Columbiana & Shelby County, AL
Snap Fitness Center – Private Gym & Fitness Club
First United Security Bank – Branch Manager Edwin Brasher is a lifelong resident of Columbiana.
Pro17 Engineering, LLC – providing Civil Engineering to Columbiana & the Shelby County area
Hoover Land Surveying.com – Land Surveyors serving Columbiana, AL and Shelby County area
Sources: en.wikipedia.org/wiki/Columbiana,_Alabama, cityofcolumbiana.com, and www.naco.org